Put Your Analytics To Use
And maximize the effectiveness of your publications
To understand how your publications are performing, you need to look at your analytics. But before you get lost in the data, ask yourself the following questions:
"When will I consider my publication a success?"
&
"What metric(s) will I use to define this success?"
Not sure what your most important metric should be? Below are some of the common ones we use to measure the success of our own publications.
Conversions & ROI metrics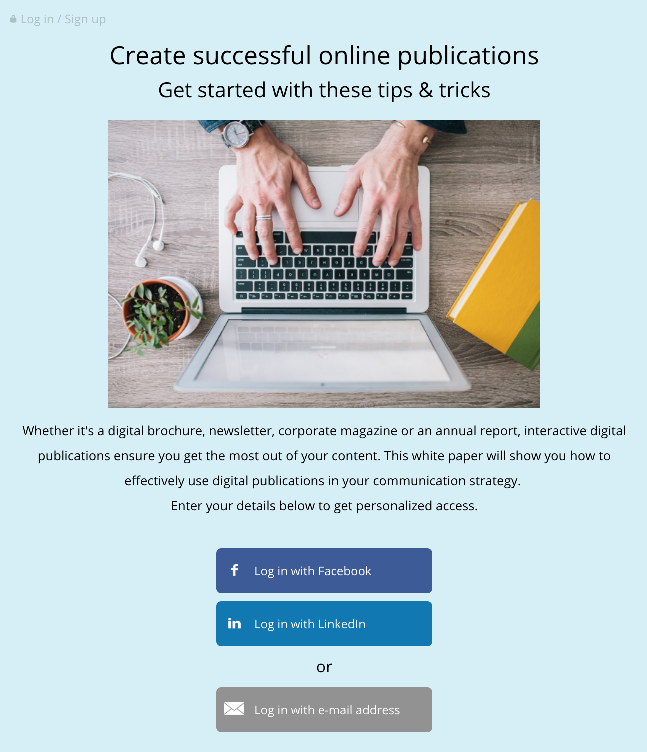 # of leads via social login
How many leads are you gathering, and how many of them are real? Track the leads you collect with our built-in social login tool or email form.
TIP: Adding a social login will greatly decrease the amount of fake lead data.
# of leads via Form submissions
How many visitors filled in a form and signed up for your next edition? We automatically track successful form submissions for you.

You can then analyze and optimize your publication for conversions.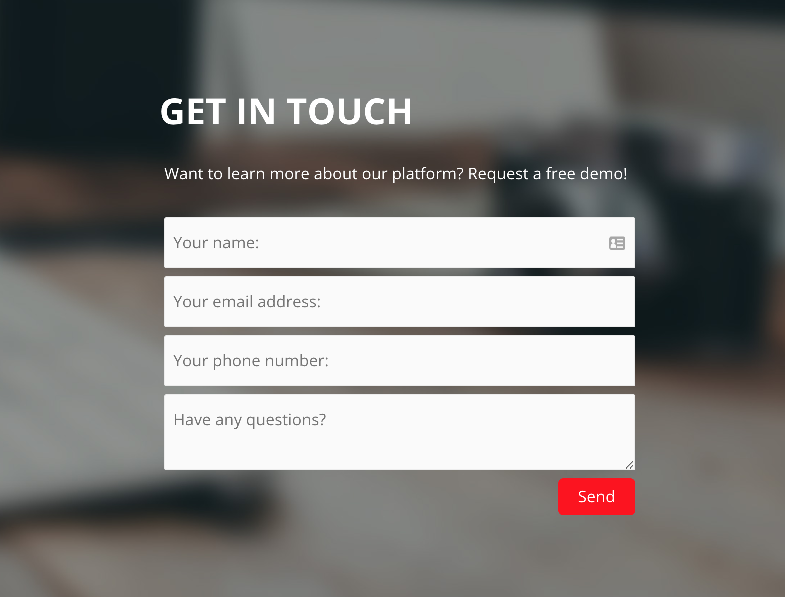 See how many of your visitors opt in and become leads. Track how many of those leads eventually become customers. Or look at your current customers and see which ones came in via your digital publication. 
With built in analytics that tracks page views, button clicks and form submissions, you can calculate the exact return on your investment.
How many unique visitors have read your publication? How many of them were new visitors and how many of them were returning? 
We see that brands tend to reach an average of 90% new visitors when they start using digital publications.
How much time do people spend on your branded content in general? By looking at the average time visitors spend in your publication, you can see how interesting and relevant your publication is for your target audience.
At Foleon, we see that people spend on average three minutes and 27 seconds in a digital publication, whereas the average website visit rarely exceeds 52 seconds.
Where do your visitors exit your publication? Are they leaving from a specific page? By looking at the number of users that view each page, you can visualize the user flow. This enables you to see how far visitors make it through your publication. You can then think about ways to improve your flow. For example, you can add more links to other pages, reorder your pages or place an index in the beginning.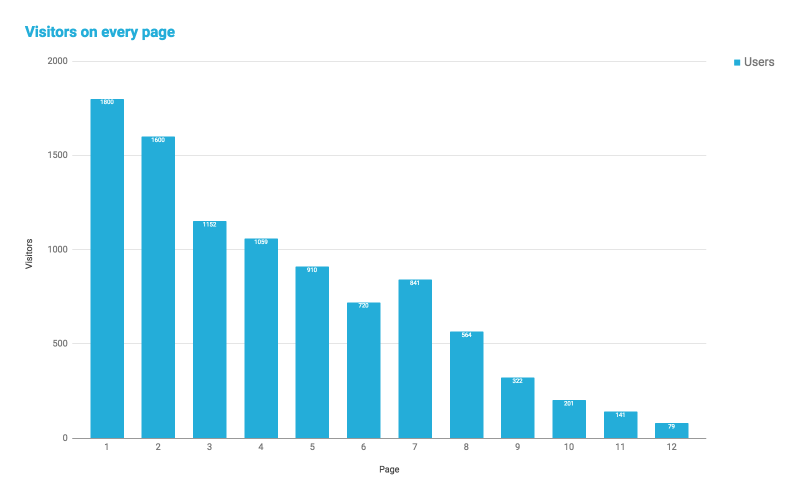 Do you have an important video you want people to see? You can check how many visitors started the video, paused it and how many watched it until the end. 
Didn't reach your goal? Think of some possible ways to improve your video engagement. Place it on a different page, use a different thumbnail or use a different size.
The social share rate is the number of unique shares divided by the total number of users (visitors). 
This metric gives an idea of how much your visitors appreciated your publication.
Average number of page views
In Google Analytics you can see the average number of pages your visitors viewed. 
This tells you how interesting visitors find your publication.
Give your readers the chance to score your content. It will give you insights on weather they like what you wrote or not. 


Need an example? Scroll down to see it in action.
In short
Analytics can provide you with a lot of metrics and a lot of data. It is up to you to choose your most important metric(s), measure them accordingly and get actionable insights on how to move them.
Did you find this content useful?